Back in April, I posted a preview of a multicolumn dropdown plug-in I was developing for a project at work. Well today we finally officially released the mcDropdown plug-in. I was hoping to release the plug-in sooner, but other projects took precedence and releasing it just got delayed.
I'm really proud of the plug-in and think it provides a really unique form control.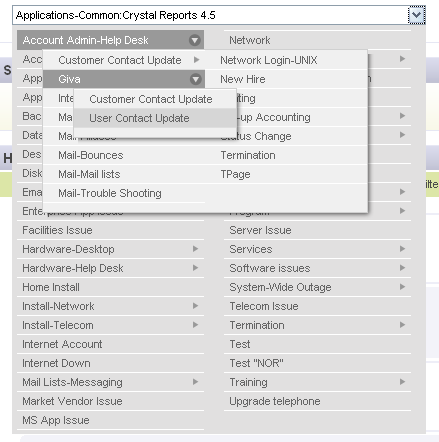 Here's a list of the features:
Creates a multi-column hierarchical select UI component
Binds a text input field or div element to a list element (included nested lists)
Menus are automatically split into columns as needed
Menus are positioned to always stay on the screen
Autocomplete keyboard entry (only valid options are allowed)
Menu automatically scrolls into viewport when opened
You can view a live example over at the plug-in page.
If you like what you see, make sure to digg it.
---